Glacier Country Helicopters is a local family owned and operated helicopter company based in Franz Josef Glacier on the, West Coast of New Zealand's South Island.
Glacier Country Helicopters uses v2track for tracking and communicating with their helicopters as they fly into the Franz and Fox glaciers and other areas in the Southern Alps.
General Manager and Lead Pilot Gus Gordon says "v2track is an amazing tool for both our pilots and ground crew.
v2track enables the pilots to communicate with the ground crew via the messaging system and vice versa especially where communication isn't available through radio or mobile phone due to the surrounding terrain. Ground Crew are able to track the helicopter movements constantly throughout each flight, which allows the ground crew to plan the next group of passengers to be at the loading site at the right time, as weather often results in flight time delays.
The team especially like that each new take off is displayed and not a whole days track as often the helicopters aren't shut down between flights due to the constant demand in our area. This was a key feature we needed for individual flight tracking.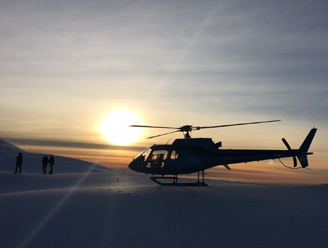 We have a high standard within our team of always being safe, v2track allows us to keep our team and our clients safe at all times."
The South Island of New Zealand is a spectacular part of the world to visit. Next time you are on the West Coast, drop in and book a flight with Glacier Country Helicopters!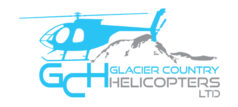 For more information, please visit glaciercountryhelicopters.co.nz