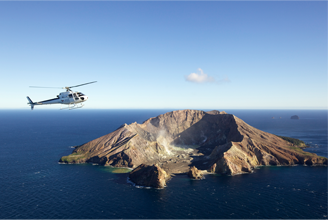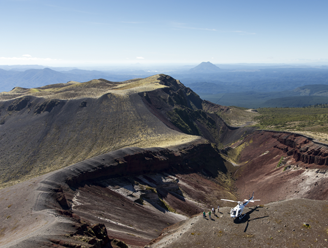 Volcanic Air is an aviation charter company based in Rotorua, a geothermal tourist hub in the North Island of New Zealand. Volcanic Air operates helicopter and float plane scenic flights to White Island, Mt. Tarawera and a range of other stunning destinations in the Bay of Plenty region. Operating for over 25 years, their reputation for safety and service is known around the world!
Tim Barrow, Volcanic Air Director and Helicopter Chief Pilot carefully assessed v2track over a number of months before the company decided to make the switch from another system they were using.
Tim says "Volcanic Air have been operating v2track for the last two years and are extremely impressed in the way 'V2' has performed across the fleet.
The ability to message and track our aircraft with greater accuracy has pushed the system beyond a flight following tool to a management system allowing the company to schedule and plan daily operations more efficiently.
The 'V2' team have been extremely helpful from installation to the implementation and ongoing operation of the system."
Interestingly, even though Volcanic Air is only an hour's drive from v2track's Head Office, Volcanic Air heard about v2track from one of their pilots who had been using it in a company they had previously worked for in Papua New Guinea. It is great to see how connected the global Aviation community is!
If you are planning on visiting Rotorua, be sure to book in for a Volcanic Air Helicopter or Floatplane tour. You won't be disappointed!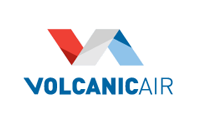 More information about Volcanic Air can be found at www.volcanicair.co.nz